The best medieval arms and armour in the world. Hand-crafted full suits of knights armour. Antique suit armor, antique, historical, museum, reproductions, replicas, arms, armour, armor, armouries, armories, armourer, armorer, ancient, antiques, antiquities, archery, arms, breastplate, castle, chain mail, chainmail, chainmaille, costume, custom, decorative, display, european, Excalibur, film, gauntlets, german gothic, helm, helmet, history, hollywood, italian, king, knight, Lancelot, medieval, motion picture, movie, movies, old, prince, princess, production, quality, queen, relic, replica, rentals, reproduction, shield, steel, suit, suits of, sword, television, theatre, theater, tv, valentine, valentine's, warrior, weapons, weapon.
Valentine Armouries is located in Las Vegas, NV. Robert and Valentine Armouries is always working hard on something new. Here are some of the most recent products and designs.

- Vegas Golden Knights suit of brass armour to wear on the ice and in stands during hockey games.
- Vegas Golden Knights brass mini helmet and breastplate in the same style as the original full scale style.
- Ghost Designer for Gene Simmons AXE guitars.
- Movie "7th Son" Armour and Wespons.
- Property Brothers Armour and Weapons designer and creator.
- Octavius Armour for Night at the Museum Movies.
- Backyard Relics Metal Art.
- Sir Richard Drake Suit of Armour.
- Horse Jousting suit for rider and horse.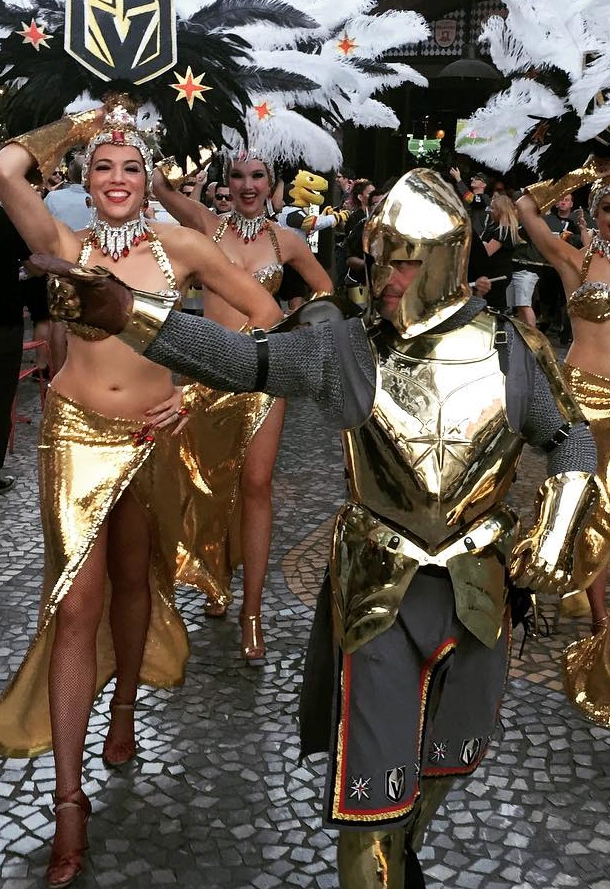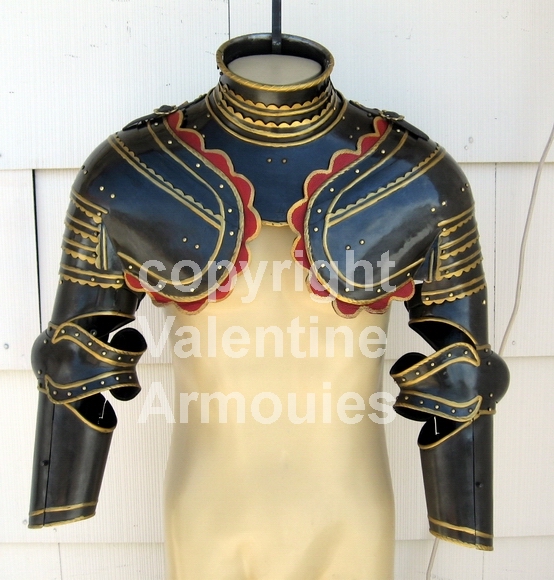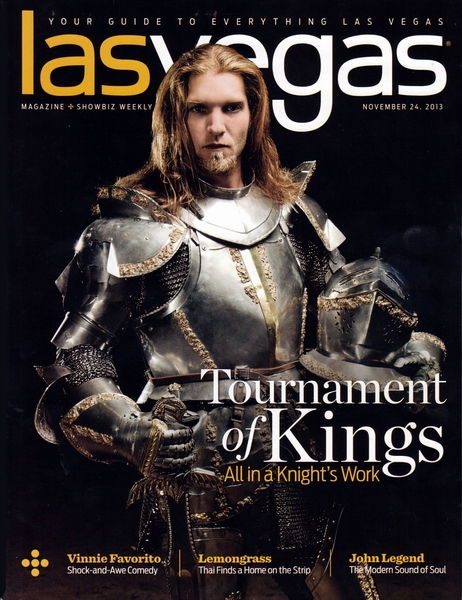 Valentine Armouries is located in Las Vegas, NV. You've probably seen Robert and Valentine Armouries' pieces on TV an didn't even know it!
Property Brothers: Robert created some one of a kind pieces and a full suit of wearable armour for an upcoming episode of this HGTV show featuring Jonathan and Drew Scott. Click on picture to watch this video.








American Restoration TV Show, The History Channel: Recently, Robert and his armour were filmed for a webisode on armour, featuring Rick's son Tyler. Click on picture to watch this video.

Pawn Stars TV Show: Robert and one of his real antique helmets in his collection was featured in Season 1, episode 4 of this show on the History Channel.

You have probably seen Robert's work in popular movies too, and not realized it. Valentine Armouries has been busy with many TV and film projects including:
Night at the Museum 1, 2, and now 3 (Steve Coogan / Octavius' Roman armor, as well as the Roman Soldiers, and a myriad of armour parts and suits for set dec)
Underworld: Rise of the Lycans (Rhona Mitra / Sonja's armor)
Beowulf and Grendel
Underworld II: Evolution
We have supplied films with medieval movie armor, weapons, and props, including these other movies:
The 13th Warrior, Shanghai Noon, Blade II, Dungeon Seige, Indiana Jones: Kingdom of the Crystal Skull, Stargate: SG1 (tv), Dracula 2000, As the World Turns (tv), Never Ending Story 4, Prince Charming, MythQuest (tv), Honey I Shrunk the Kids (tv), and Lonesome Dove (tv).

"These are really, really great. Tell everyone how talented, esp. Rob , we think you all are !!! "
- Debra Hanson, costume designer, 'Beowulf and Grendel'
Located in Las Vegas, NV: For over 30 years, Robert Valentine and Valentine Armouries have been carefully hand crafting historically accurate, replica armour and weapons from the First Century to the 17th Century and everything in between.

They've completed over 550 full suits of reproduction armour, and 1600 historically accurate helmets. They continually work on new armor projects, and are often restoring real historical armour for collectors and museums from around the world.

Click HERE to see some of VA's recent commissons.

"Very many thanks... you are too good to us." - David Edge, The Wallace Collection, London, UK


+++++++++++++++++++++++++++++++++++++++++++++++++++++++++++++++
Valentine Armouries has been hand crafting historically accurate, replica armour and weapons for over 30 years, and now has some OLD STOCK for sale.

Click HERE to see Robs old stock for sale now.
Valentine has a very large collection of antique, one-of-a-kind armour for the *serious* collector.
Valentine Armouries
is located in Las Vegas.
Email: vaprivatecollections@hotmail.com


---

This page and all photos are copyrighted © by Valentine Armouries. Please ask us for permission to use these photos. All photos are of items at our armoury.

Last modified December 2021.

Unique Hits
Site designed and maintained by Shiretech.net