All items updated November 2015 All prices in USD. All sales are Final
Items are in USA, shipping is from Nevada.

FIBREGLASS GOTHIC OR MAXIMILLIAN ARMOR
These suits of armor were designed for TV, Movies and theater productions as set décor props.

They are made of lightweight fiberglass, and weigh only 20 to 30 lbs. They can be rented or purchased from us. They are 76 inches tall and 28 inches wide. They come mounted on a wood stand that is 16" by 16" and 10 inches tall making them an overall height of 77 inches.

There are two models, one is a classic Gothic style and the other is a rare Maximillian style. They both are semi wearable and functional especially the helmets but for the most part are for display only.

They are both priced at $5,000 and this price includes shipping anywhere within the United States. More photos are available if you need more details.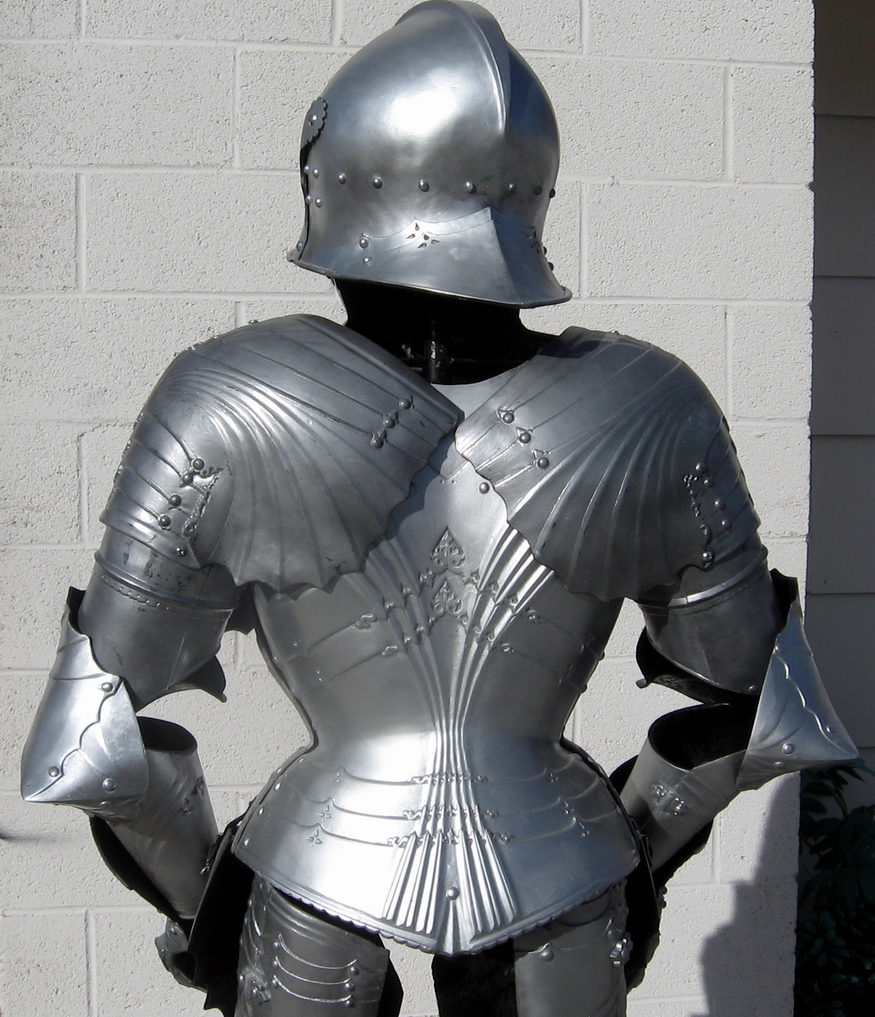 Robert Valentine wrote the book "The Art of Making Armour: A Craftsman's Guide to Creating Authentic Armour Reproductions" published in 2000. He also co-authored another book "Sword Fighting Basics" published in 2003.

The Art of Making Armour Overview:
This book will attempt to clarify modern misconceptions about armour as well as demonstrate different theories on armour construction. This book shouldn't be considered as a conclusive manual but rather as an "easy to understand" point of view by Robert Valentine of Valentine Armouries.

Sword Fighting Basics Overview:
This simple how-to manual will instruct beginners on basic body movements with a single-handed sword, and sword and shield. Stage combat basics with a sword are explained and shown with many photos of the authors demonstrating the exact moves you will learn.

You can purchase Robert's books by emailing him, and which you can request a signature and a few words, or:

Click here to buy "Art of..." on Amazon.

Click here to buy "Swordfight..." on Amazon.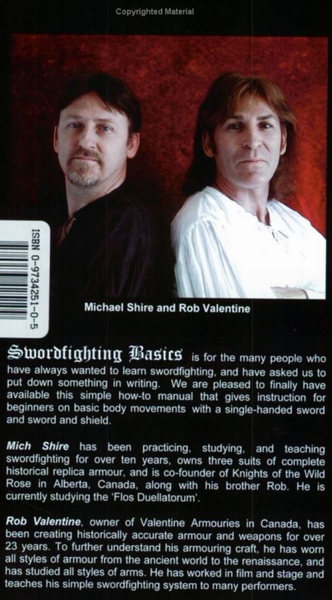 Valentine Armouries
Email: vaprivatecollections@hotmail.com


---

This page and all photos are copyrighted © by Valentine Armouries. Please ask us for permission to use these photos
for any reason other than your own personal collection. All photos are of items at our armoury.

Last modified November 2017
Site designed and maintained by Mich Shire